Lightening & Blonding Services
Blonding, Balayage, Highlight, & More
A Redken & L'Oréal Professional Salon
Our Lightening & Blonding Services offer a range of options to achieve the perfect blonde look. From Full and Partial Highlights and Lowlights, to Balayage, Ombre, and Babylights, to All Over Blonde, our team of skilled hair stylists uses only the best products to ensure that your hair looks and feels healthy and beautiful. Pricing is fully customized and custom-quoted based on each guest's unique hair condition, length, time needed, and additional product needs.
Each service starts with a detailed consultation, followed by a hair wash and blow dry style.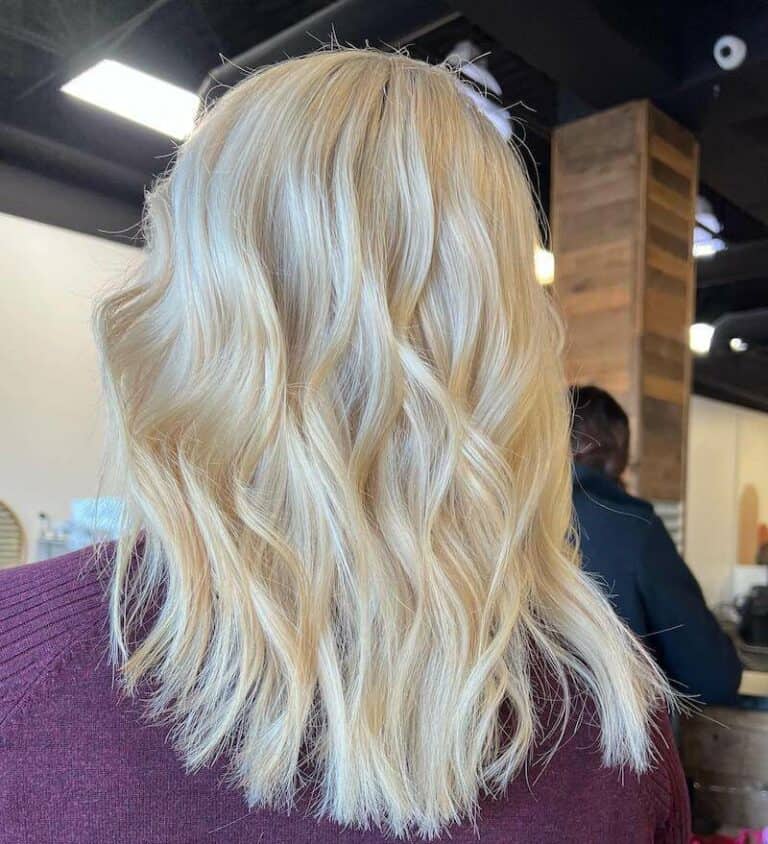 All Over Blonde & Platinum Services
Platinum All-Over
This serices is perfect for anyone looking for an all-over, one-tone blonde look using foils. We apply lightener to the entire head of hair to create a uniform and consistent shade of blonde. Our experienced stylists take great care to ensure that the hair is properly lightened and toned to achieve the desired shade of blonde while maintaining the hair's health and integrity.
Platinum Partial
The Platinum Partial service is perfect for those seeking a touchup for their existing all over blonde hair. This will help lighten and tone any new root growth.  
Balayage is a technique that involves hand-painting highlights onto the hair to create a natural-looking, sun-kissed effect. Our stylists carefully select the right tones to complement your skin tone and hair color for a seamless result.
Full Balayage
Our Full Balayage service is where highlights are hand painted throughout your entire hair, leaving you with an all-over dimensional color. This is perfect for those looking for multiple tones throughout their hair without the constant root touch up maintenance.  
Partial Balayage
The Partial Balayage service is where our stylists will hand paint highlights in on part of your hair, rather than all over. This is perfect for those looking to add some framing around the face or dimension on the top layer of the hair with a focus on the ends.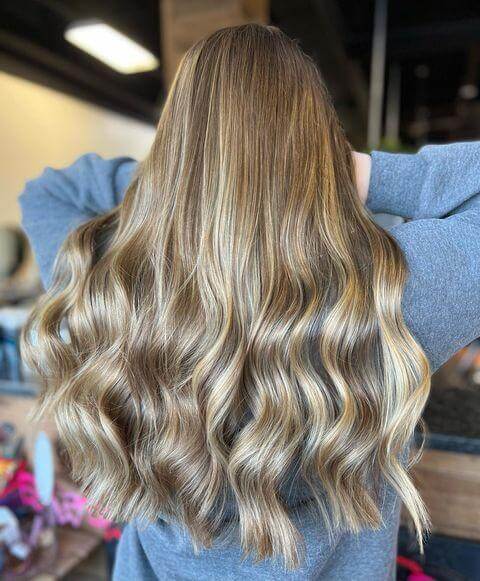 Highlights and Babylights
Full Foil Highlight
Our Full Foil Highlight service is perfect for those looking to add highlights throughout your entire hair, including the underneath sections. We apply lightener to foils throughout your entire head.
Partial Foil Highlight
Our Partial Foil Highlight service is the way to go for those looking to add natural looking highlights with darker underneath sections. In this method, We apply lightener to foils throughout your top layer of hair. Or, we can use less than 30 foils on the whole head to create a dimensional look leaving much of the natural root.
Mini Highlight
Our Mini Highlight service is great for those looking to add just a few highlights in one specific area of the hair. This is perfect for adding some framing around the face, adding pops of color or dimension when doing a solid color retouch or to add a little flare between big services. Our Mini Hilight is less than 10 foils added to any other color service or a money piece type look
Full Head of Babylights
Babylights are quite similar to highlights. The entire head is foiled for a blonder, dimensional look. However, with baby lights, smaller sections of the hair are taken and more foils are used to create a seamless, more natural – looking highlight.
Check Out Our Hair Blonding Gallery
Your Blonding & Lighting Experience
Customized Pricing
At Salon Inspire, we understand that each guest's hair is unique, which is why we offer fully customized and custom-quoted pricing for our services. Pricing is difficult to estimate until guests arrive in the salon due to each guest's hair condition, length, time needed, and product needs. We include a separate color product charge that is client-specific to the exact amount of color product used to achieve the desired look. Our pricing is done based on a level system based on the demand of the service provider's time.
Detailed Consultation
Each service at our salon starts with a detailed consultation, where our stylists will work with you to determine the best course of action to achieve your desired look. We take into account your hair type, face shape, and personal preferences to create a custom look that is unique to you. Our stylists will go over any ongoing maintenance, at home care, and any products needed to have your hair looking flawless, day after day. 
Blonding & Lightening Pricing Structure
All Prices Are "Starting At" & Vary Based on Multiple Factors
All of our services are priced at a range based on multiple factors including the stylist's level, the complexity of the service, additional time required, as well as product cost. Our stylist leveling system is assigned based on each stylist's experience, education, and demand for their services. Each level has its own pricing range. 
Top Salon For Blonding, Balayage, & Highlights in Kansas City, MO
Why Choose Salon Inspire For Blonding & Lighting Services
Monday – Friday: 9:00 AM – 8:30 PM
Saturday: 9:00 AM – 5:00 PM
Have A Question About Our Hair Lightening or Blonding Options?
We are here to answer any questions you have or help you pick the right service for you. Send us a message and a member of our professional team will get back to you!